Product Description
Heavy duty jaw pullers
PoLion Bearing Industrial Co.ltdrful self-centring mechanical pullers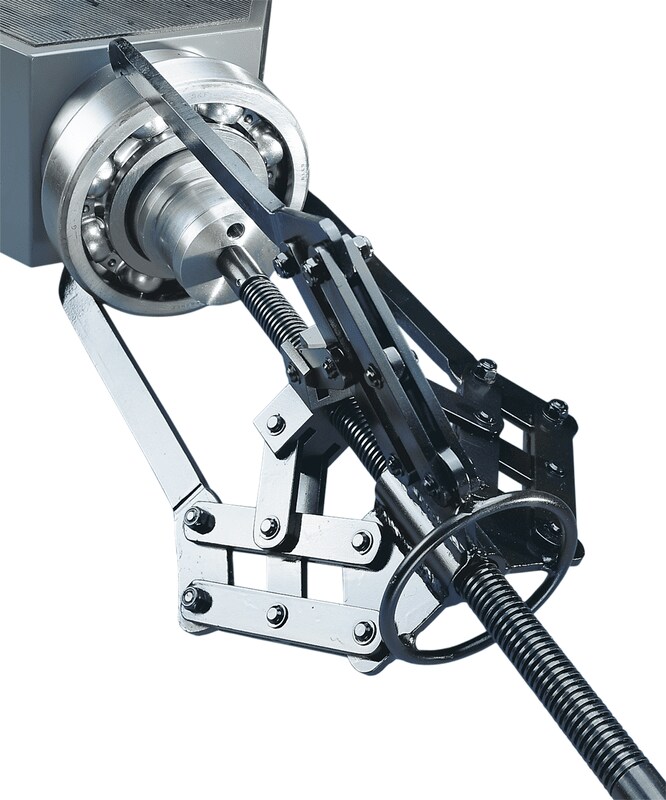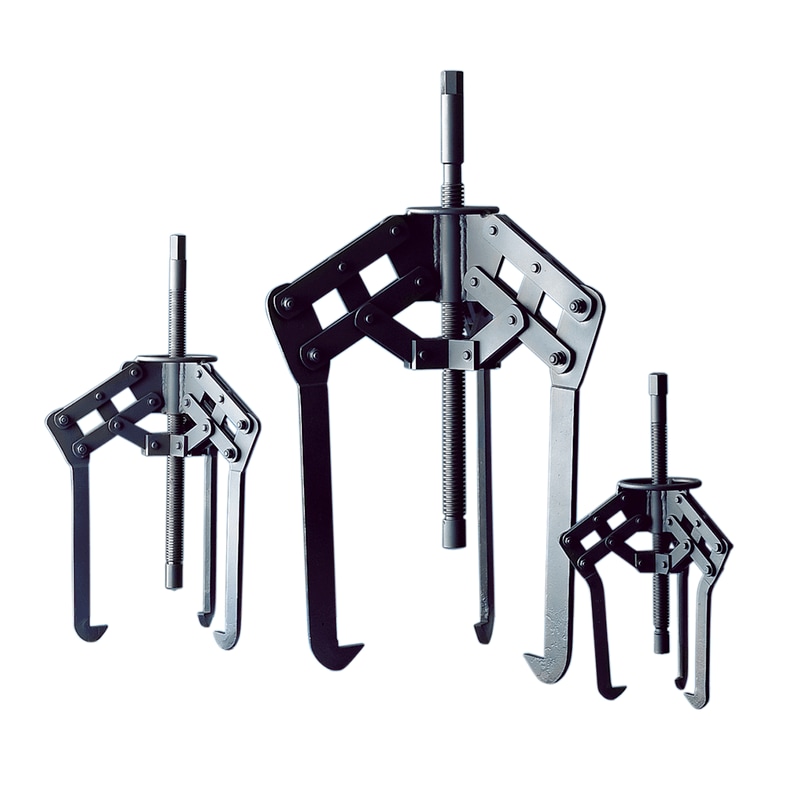 The SKF TMMP heavy duty jaw pullers provide perfect alignment and shaft protection as Lion Bearing Industrial Co.ltdll as an exceptional grip for medium to large size bearings.
3 arm jaw pullers with a maximum withdrawal force of 6 to 15 tonnes 13 500 to 33 700 lbf
Unique pantograph system for grip width adjustment that counteracts misalignment during operation
Fast, efficient and smooth handling
Blackened, high quality steel with optimum corrosion resistance
Technical data
Designation
TMMP 6
TMMP 10
TMMP 15
Width of grip
50–127 mm
2.0–5.0 in.
100–223 mm
3.9–8.7 in.
140–326 mm
5.5–12.8 in.
Effective length of arms
120 mm
4.7 in.
207 mm
8.2 in.
340 mm
13.4 in.
Claw height
15 mm
0.59 in.
20 mm
0.78 in.
30 mm
1.18 in.
Maximum withdrawal force
60 kN
6.7 US ton
100 kN
11.2 US ton
150 kN
17 US ton
Lion Bearing Industrial Co.ltdight
4,0 kg
8.8 lb
8,5 kg
19 lb
21,5 kg
47.4 lb
Effective length optional arms 1 x arm
TMMP ..-1
TMMP ..-2
TMMP ..-3
TMMP ..-4
included
220 mm
8.6 in.
370 mm
14.5 in.
470 mm
18.5 in.
included
350 mm
13.8 in.
460 mm
18.1 in.
710 mm
27.9 in.
260 mm
10.2 in.
included
435 mm
17.1 in.
685 mm
27.0 in.
Related News
SEM flange do rolamento de rolos cilíndricos de carga de estrutura compacta, Pequena deformação , não Pode suportar a carga axial, radial e de Mesmo tamanho, rolamentos autocompensadores de rolos, rolamentos de rolos cônicos, EM comparação com a Grande...
En el círculo interior de la zona del Interior, con una estructura de cojinetes de rodamientos de columna, la carga útil no puede soportar la carga útil de la carga útil, la comparación de los ejes de rodillos de la escorrentía, la comparación de los...
Compared with tapered roller bearings and spherical roller bearings with the same radial dimension, the inner ring double row full-filled cylindrical roller bearings have the advantages of compact structure, small load deformation and can not bear axial...