Product Description
EasyPull jaw pullers

Available in mechanical and hydraulically assisted versions

Equipped with spring-operated arms and a solid design, the patented SKF EasyPull is one of the most user-friendly and safe tools on the market. Ergonomically designed, the spring-operated arms enable the user to position the puller behind the component with just one movement. The SKF EasyPull is available in mechanical and hydraulically assisted versions, as Lion Bearing Industrial Co.ltdll as complete kits with a tri-section pulling plate and a puller protection blanket.
Demonstration video SKF EasyPull

<iframe id="youtubePlayer" src="http://www.youtube.com/embed/pXYdOmpVAXU?rel=0&enablejsapi=1" frameborder="0" style="width:480px;height:270px;"><br /> </iframe>
Mechanical jaw puller series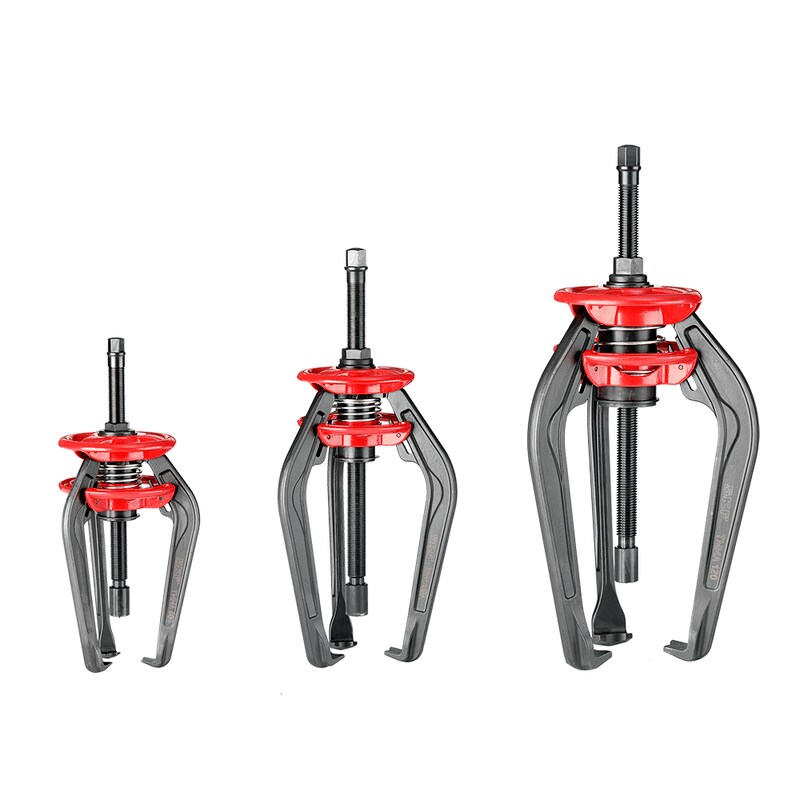 Safe and simple bearing dismounting

Sturdy design allows dismounting of components even in the tightest application in a safe manner

The unique red rings spring-operated opening mechanism allows the EasyPull to be placed behind the component with one movement of the hands

Self-locking arms help prevent the risk of puller slipping under load

Double hexagonal heads allow easier application of withdrawal force

Self-centring capability and nosepiece help to avoid damage to shaft

Efficient use of time due to quick dismounting

Available in three sizes with a withdrawal force of 60, 80 or 120 kN 6.7, 9.0 or 13.5 ton US, enabling easy selection

Hydraulic force generators available as an accessory for the 80 and 120 kN versions
Technical data TMMA 60 Technical data TMMA 80 Technical data TMMA 120
Hydraulic jaw puller series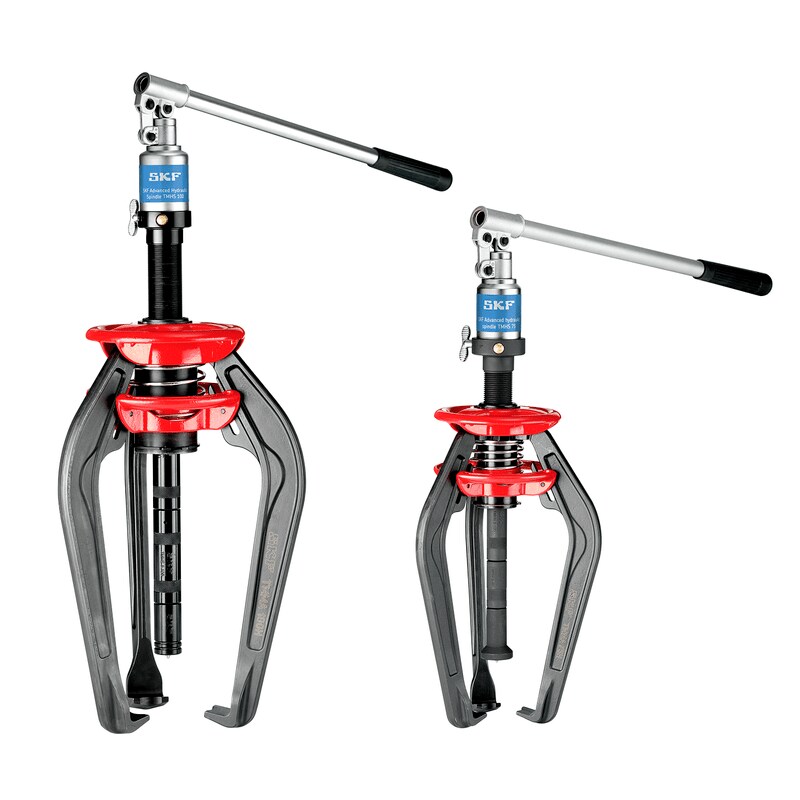 Quick and effortless bearing dismounting

Ready-to-use, integrated hydraulic cylinder, pump and puller – thus it is assembly-free and it is not necessary to purchase separate parts

Safety valve prevents spindles and pullers from being overloaded if excessive force is applied

The spring-loaded centre point on the hydraulic spindle allows easy centring of the puller on the shaft without damaging the shaft

The TMMA 100H has a maximum withdrawal force of 100 kN 11.2 ton US and a long stroke of 80 mm 3.1 in, which facilitates most dismounting jobs in just one operation

For dismounting jobs requiring less force, SKF offers a 75 kN 8.4 ton US version, the TMMA 75H with a maximum stroke of 75 mm 3 in

Supplied with extension pieces and one nosepiece
Technical data
Hydraulic jaw puller sets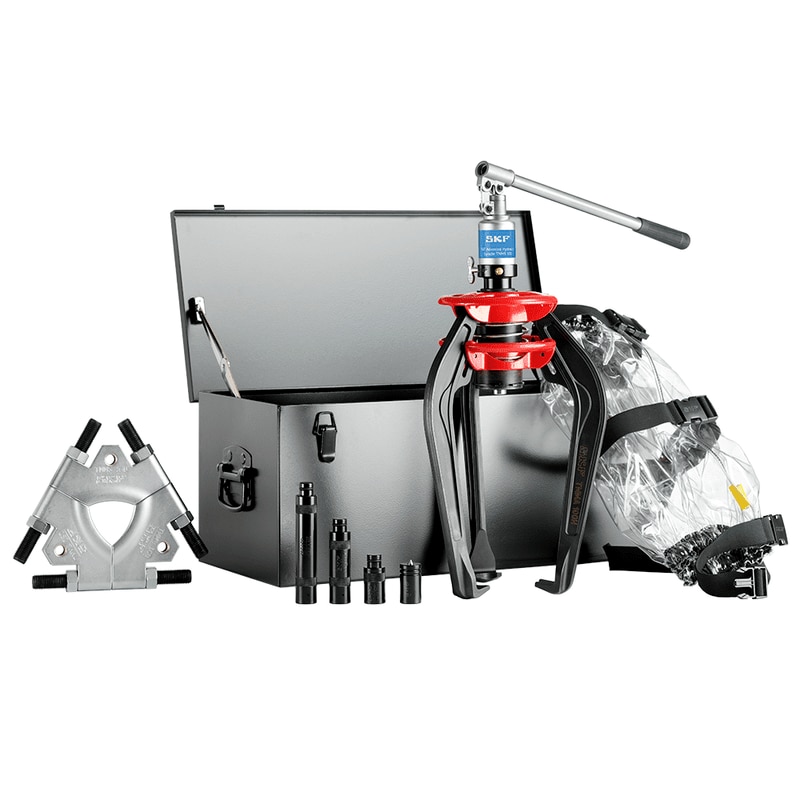 A complete bearing dismounting solution

Each set is consisting of a hydraulically assisted SKF EasyPull together with a tri-section pulling plate, TMMS series, and a puller protection blanket facilitate an easy, safe and virtually damage-free dismounting

Especially suitable for dismounting spherical roller and CARB toroidal roller bearings, and other components such as pulleys and flywheels

A puller protection blanket, TMMX series, made of a strong transparent material allows the user to visually follow the dismounting procedure. While dismounting, the blanket helps to protect from flying fragments of bearings or other components, thereby enhancing user safety

A sturdy custom-made storage case with room for all parts
Related News
SEM flange do rolamento de rolos cilíndricos de carga de estrutura compacta, Pequena deformação , não Pode suportar a carga axial, radial e de Mesmo tamanho, rolamentos autocompensadores de rolos, rolamentos de rolos cônicos, EM comparação com a Grande...
En el círculo interior de la zona del Interior, con una estructura de cojinetes de rodamientos de columna, la carga útil no puede soportar la carga útil de la carga útil, la comparación de los ejes de rodillos de la escorrentía, la comparación de los...
Compared with tapered roller bearings and spherical roller bearings with the same radial dimension, the inner ring double row full-filled cylindrical roller bearings have the advantages of compact structure, small load deformation and can not bear axial...