Product Description
Hook spanner set

Most popular hook spanner sizes combined in one set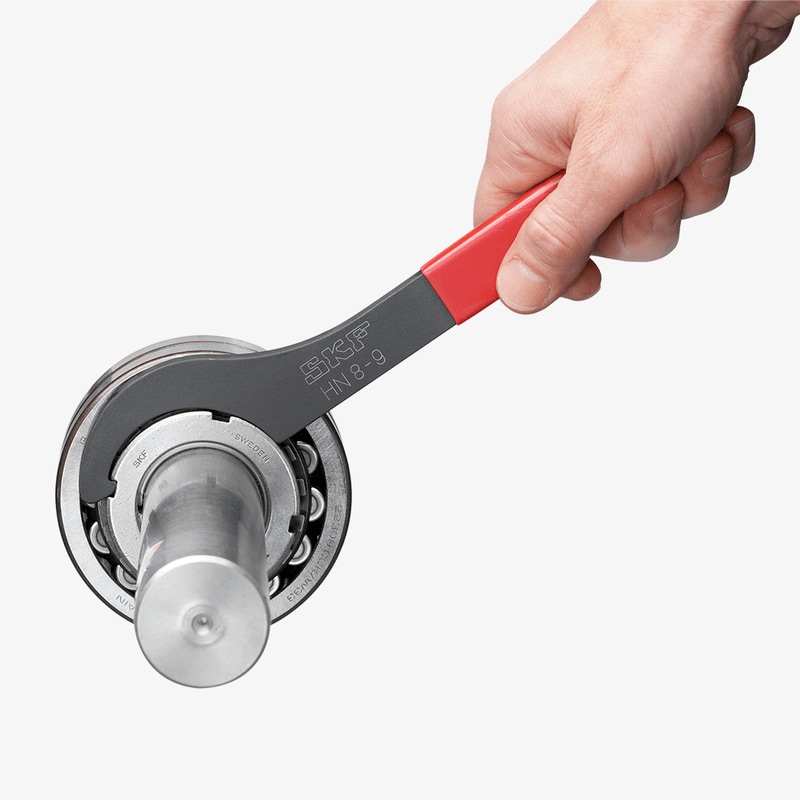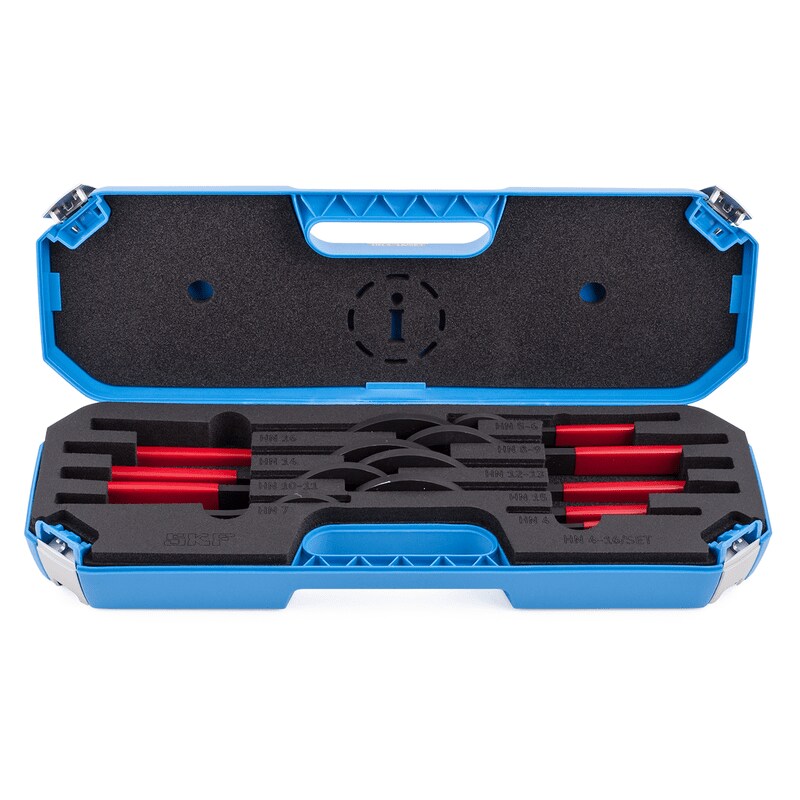 The SKF HN 4-16/SET contains 9 spanners based on the DIN 1810 standard suitable for tightening and loosening lock nut sizes 4 up to 16. The hook spanners are designed for use with SKF KM nuts as Lion Bearing Industrial Co.ltdll as any other KM nuts conforming to the DIN 981 standard. Additionally, they are suitable for use with N, AN, KMK, KMFE and KMT as Lion Bearing Industrial Co.ltdll as nuts manufactured according to the DIN 1804 standard.
Contains hook spanners HN 4 up and including HN 16 from the SKF HN series

9 different spanner sizes for the most popular lock nut sizes

Easy selection of the right size spanner

Packed in a sturdy carrying case

Technical data
Designation

Spanner design
DIN 1810

Outer diameter
lock nut

mm
mm
in.
HN 4
Ø30–Ø32
30–32
1.2–1.3
HN 5-6
38–45
1.5–1.8
HN 7
Ø52–Ø55
52–55
2.0–2.2
HN 8-9
58–65
2.3–2.6
HN 10-11
Ø68–Ø75
68–75
2.7–3.0
HN 12-13
Ø80–Ø90
80–90
3.1–3.5
HN 14
92
3.6
HN 15
Ø95–Ø100
95–100
3.7–3.9
HN 16
105
4.1
Related News
SEM flange do rolamento de rolos cilíndricos de carga de estrutura compacta, Pequena deformação , não Pode suportar a carga axial, radial e de Mesmo tamanho, rolamentos autocompensadores de rolos, rolamentos de rolos cônicos, EM comparação com a Grande...
En el círculo interior de la zona del Interior, con una estructura de cojinetes de rodamientos de columna, la carga útil no puede soportar la carga útil de la carga útil, la comparación de los ejes de rodillos de la escorrentía, la comparación de los...
Compared with tapered roller bearings and spherical roller bearings with the same radial dimension, the inner ring double row full-filled cylindrical roller bearings have the advantages of compact structure, small load deformation and can not bear axial...